Net Form was in Claudia Chaplines Sculpture Garden this summer.
This picture is taken there.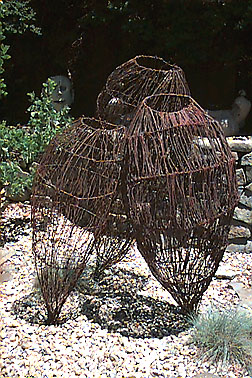 Net form is going to be in San Francisco
in the show: Container Vessel Shelter Home
Now she is showing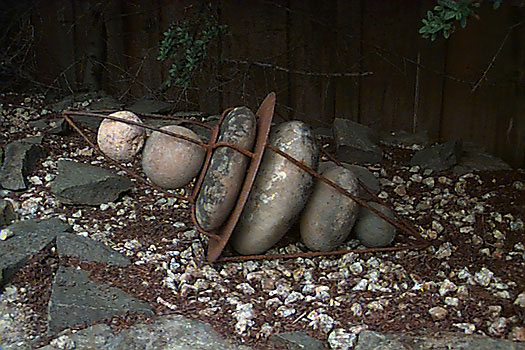 Stones and metal
1997
25 1/2" x 11" x 11"
---
Inside the gallery she had on display: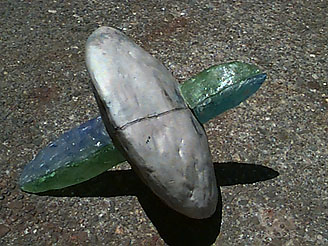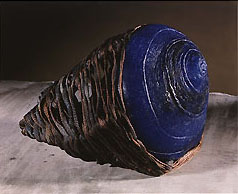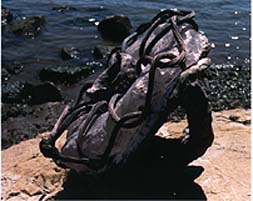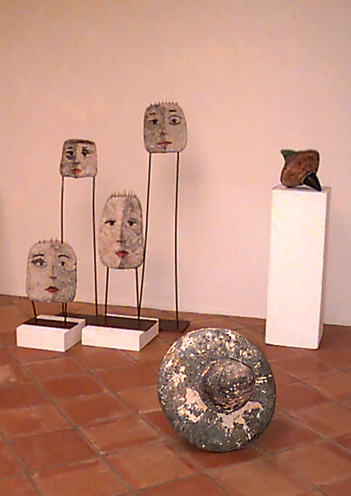 Spindle Form.~ 2 1/2' x 2' x 2'
cast iron with clay on surface

Blue and Green Spindle Form II
Electric fired clay and clay cast glass.
12" x 9" x 10"
The faces are made by Gugger Petter ( steel and paper)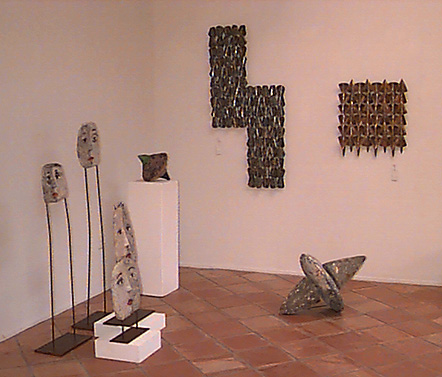 The wallpieces are made by Peter B. Olsen
They are made of copper pieces and strips of wood