---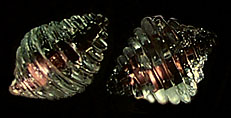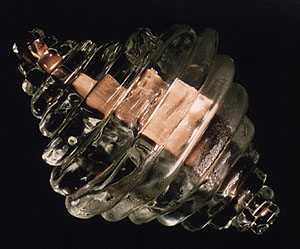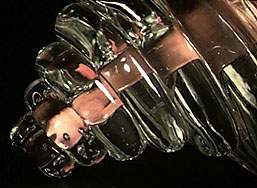 Form.
1' x 1/2' 1/2'.
Hand sculpted glass rings slumped together and red grog (fired clay) put inside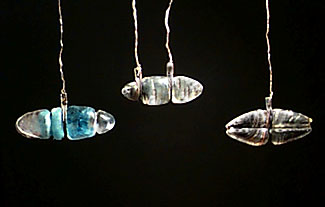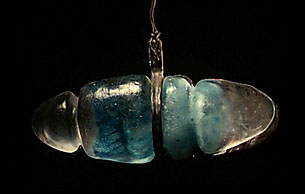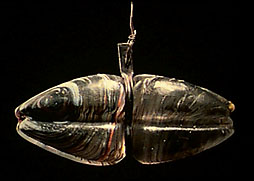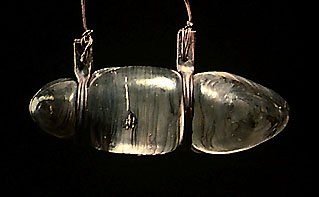 These were the first open face glass cast pieces that I did at CCAC.
I hot worked some glass and slumped it into molds.
Then I ribbed two pieces together with copper and hung it up.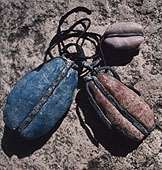 Vadsteinar
(Name of stones used to hold down nets in the old days)
1/2' x 1/2' x 2" (15.24 x 15.24 x 5. 08 cm)
The first clay cast glass I did that was not made in a hot shop.
Net Form.
50" x 3' x 3'
Recycled electric wire still with plastic, wrapped around a frame made out of
aluminum wire. Smeared with tar and rolled in iron oxide.Later I added black silicon where the tar was coming off.
Other images of Net Form I. II. III.
This piece and "Vadsteinar" showed me new ways of creating sculpture.
See year '94