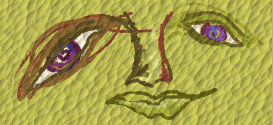 Paintings, Drawings & Prints
by Julia L. Kay
---
Click on thumbnail for larger image.
These were produced in the traditional manner, and except for minor color corrections, have not been manipulated on the computer.
---


As Alice Saw Me (oil painting~77k)
---


In the Night Studio, I (oil painting~99k)
---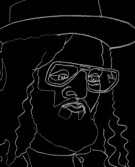 David III, 1990 (pencil on paper~44k)
---


Smitty (oil painting~55k)
---


Stroke of the Sun (oil painting~66k)
---
Look at Julia' s digital paintings & drawings./ Look at Julia' s photographs.
---
Back to Julia' s homepage.
---