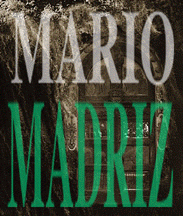 I invite you to navigate without compass in a world where North does not exist,
where gravity is ruled by thought´s magnetism and the only existing air is the one you exhale.
Doors are entrances to different series. The left one is based on the relationship of human, nature, life and death.
The center door is a tribute to the most valuable man's possession: TIME.
And the right door will lead you to my last Solo Exhibition related to Mayan religion.
---

---

This page created with Netscape Navigator Gold