Mario Madriz
I digitally manipulate my images. Superimposing subjects to produce imaginary worlds. The series shown below expresses different situations and feelings inspired by Guatemalan rich culture, a mixture of Mayans and Spaniards. This fusion of religious beliefs and rites based on the concept of Mother Nature, have inspired some of the images.
---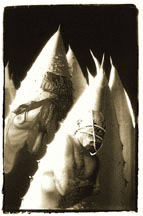 Prision of minds submerged in vain situations. Massive urban pursuit to follow or to be followed.
---
From Tree broke out life, hands, legs; the Begining of Goodness and Evil; the Knowdledge: The Tree of Life
---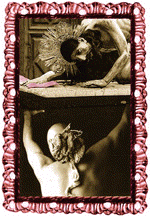 Forgiveness and sin, sin and forgiveness.
Blood of time, blood dried in tradition. Rite of two, rite of sin and forgiveness
---
Something is flowing from the center of myself, the center itself of my being

---

More vision of life, more vision of death. I grab to certainty, safe shelter of hope and answers