For Niihau from Palestine
An art book by Samia A. Halaby
"This book was created in Honolulu in 1985 while I was teaching at the University of Hawaii, Manoa. A large installation painting was created at the time of the making of this book and both are dedicated to the Hawaiian people and to the working-class in Hawaii. This dedication resulted from my experience as a Palestinian. I know the pain applied to oppressed nationalities. I needed to express my sentiments in this way so that I could attain a degree of honesty while enjoying life on the beautiful land of the beautiful Hawaiians."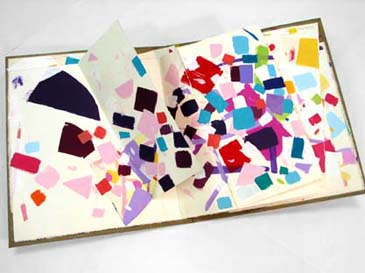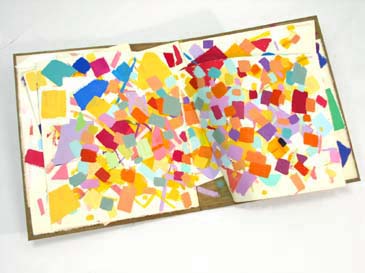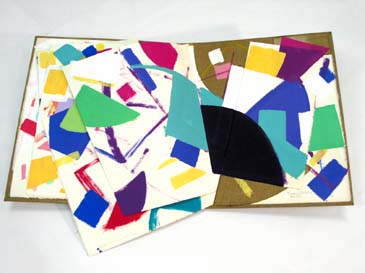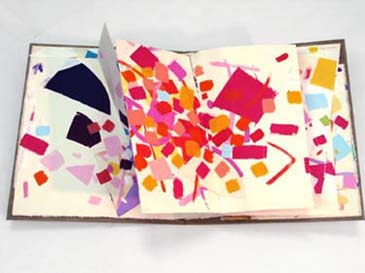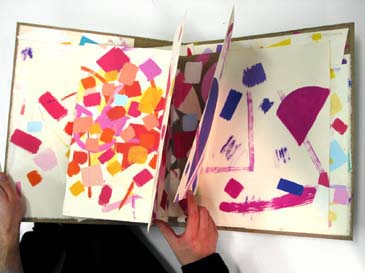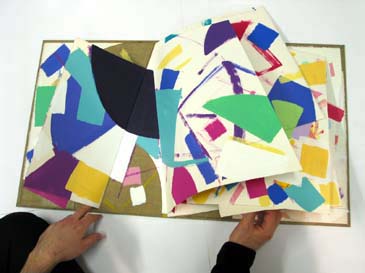 ---
If you wish to know a bit about my thoughts on painting read "An Aesthetic View." and/or the essay "Abstraction and Illusion." To learn about me read the "Short Biography" or the "Long Biography" or "The Resume."
---
CLICK HERE to make comments.
Copyright, Samia A. Halaby, 1998, All rights reserved. To request permission to reproduce any part of these words or pictures CLICK HERE.
---
Select from the following menu representing the entire studio: