An Experimental Book Called Worldwide Intifada
by Samia A. Halaby
It is called Woldwide Intifada " because of my optimistic hope for both art and life to become free and fertile.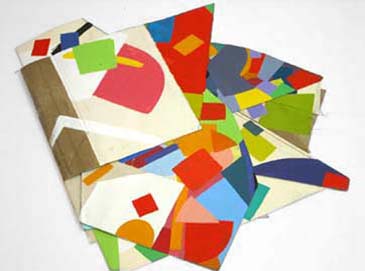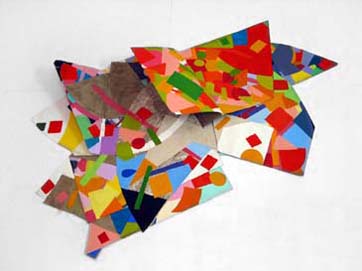 This book is a cross between a book with hinged leafs and a paper sculpture. As the odd sized pages are turned, some fold and form a support for other pages. The book can also sit at the edge of a table where part of its pages form a sculpture over the table, while other pages fold down the side.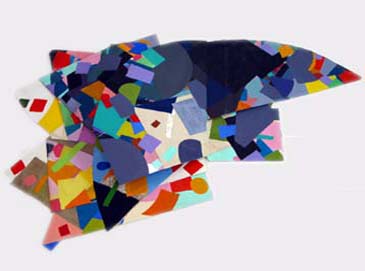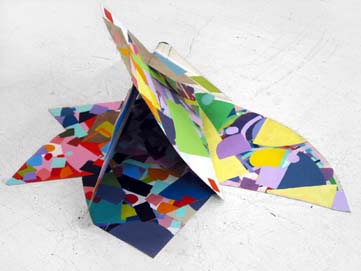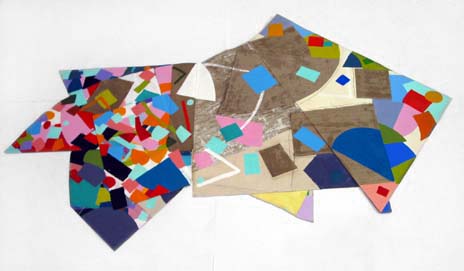 ---
If you wish to know a bit about my thoughts on painting read "An Aesthetic View." and/or the essay "Abstraction and Illusion." To learn about me read the "Short Biography" or the "Long Biography" or "The Resume."
---
CLICK HERE to make comments.
Copyright, Samia A. Halaby, 1998, All rights reserved. To request permission to reproduce any part of these words or pictures CLICK HERE.
---
Select from the following menu representing the entire studio: