End The Drug War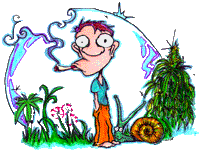 More Information Elsewhere:



Some of this information is supplied by:

National Coalition Against Prohibition (NCAP); Save our Liberties; Eric N. Harlow, Founder, Chairman, Organizer; 187 Acalanes Dr., #14, Sunnyvale, CA. 94086-5520; (415) 964-3655.

For more information, please contact the Drug Reform Coordination Network, Cambridge MA; phone (617) 648-2655; fax (617) 646-0657; email borden@netcom.com.