Stephen Linsteadt
---
Selected works from the "Passion Fruit" series depict fruit in an anthropomorphic suggestive setting, symbolizing an ever continuing change and re-birth. The circle element represents Universal Life Energy which is the motivator and source for transformation and self-healing.
The work is fundamentally about light and color and the process of painting. It is based on observations in nature combined with visual exploration and expression.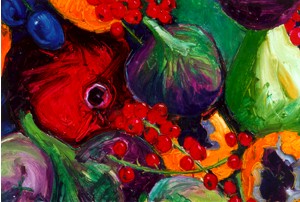 Fruit Medley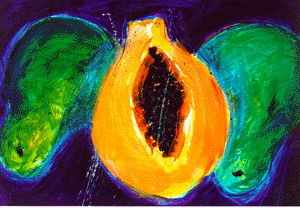 Papayas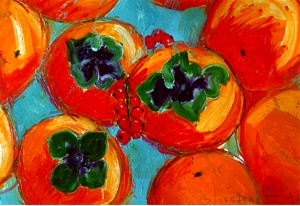 Persimmons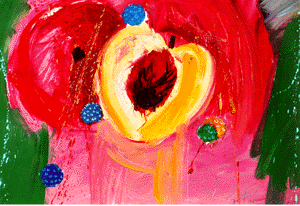 Peaches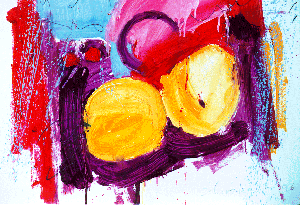 Apricots With Raspberries
---
Copyright 1997, Stephen Linsteadt.
All copyrights belong to the artist.
All Rights Reserved.
Inquiries and comments welcome...
818.763.9453