The Boat Form at Henry Miller Library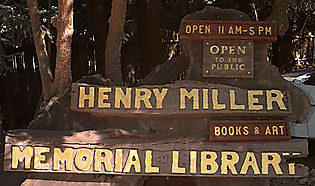 The Henry Miller Library was created by Emil White, a longtime friend of the late writer.
The library is located 35 miles south of Carmel on Highway One in California.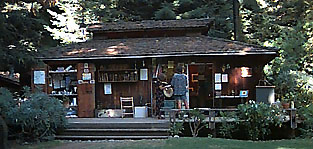 The library occupies the former home of Emile White at Big Sur.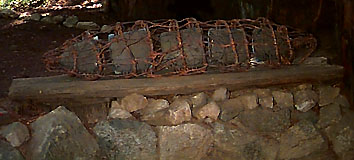 The library is surrounded by towering redwoods.
I decided to put my sculpture under the redwood trees, on top of one of the benches they had under the trees.
For further information about the library see the Henry Miller Library web page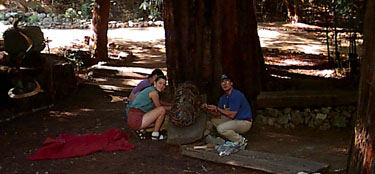 I decided to have Boat Form on it's side at the Henry Miller Library Show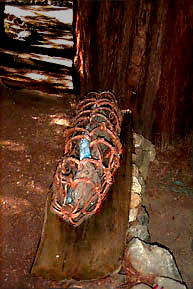 The sculpture is blue on one side and light brown on the other.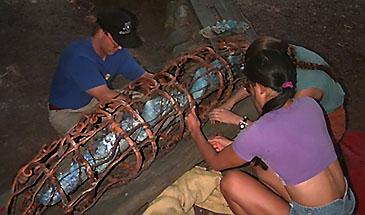 Friends helping me to assemble the sculpture.
I designed the sculpture in two pieces since it is very heavy, big and flexible. The pieces have to be combined on location, and it is neccesary to weave the copper wires together to hide the junciton.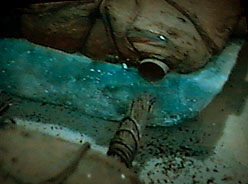 The picture shows how I put the glass parts together
See other pictures of Boat Form