"Who's that we met with Cella now and then? Do you know?"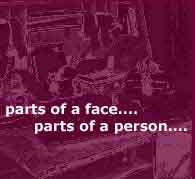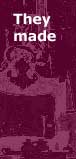 Iris: I haven't a hope of knowing. I can't discover a clue and don't know where else to search. I am so curious! Who, certainly, but what, and wherefrom?
And why?
I've been dancing with it like a chew bug.
A friend, a longtime friend of Cella's, I thought at first.
But was that a foolish, insipid and superficial assumption? Was she a woman?
Sometimes I think yes, of course, how could I have doubted, or even speculated about it, sometimes, no, not possible, not this rare, dashing, illuminated being. If she is a female then she is surely bold and daring. How she strides about! How she speaks! How she laughs. She is not afraid of what any man or woman might think. She is not afraid of anything, is she.
That light in her eyes she has for Cella she has for no one else, though she holds us in rare courtesy and gives us her strange and piquant turn of phrase. But she has no eye for aught but Cella.
Was that the first day? Was that the day they met?
Flo: You were there, Zora. Don't flash your black eyes at me. I heard Cella talking to you about that tree. How fine and fast it's growing, how beautifully shaped it is. She asked you if you remembered the day you planted it, the trouble you were having until Cesca came along.
I wouldn't say they found a friendship. I'd say they fashioned it. They made it. They saw the possibility of certain things and they set out to reach and to possess them. They had......
Because to have them is to possess all that is worth having. Possessing them you possess the strength and the joy and the wonder, you do need wonder, you possess the wonder to proceed through life and endure with a creditable grace all that can be dealt and all that can befall.
There are strange beings. Not being nurses, you'd not imagine a fraction of them. If I were to tell you of the things I've seen, the forms and comminglings I mean that bodies can take you would think them fantastic, dreams and tales, and hoaxes, except for Iris who would think me drunk. Don't laugh, Nessa. Iris would. And think she had a reason for enjoying it all the more for that.
But there are forms which merge and forms which surpass. Who can say save Cella whether Cesca was one such?
Nessa: We know her name, and that's all. I know, Iris, you're going to say we know part of a name. That's very true. And we've glimpsed parts of a person, a hand, a shoulder, a boot; we've heard the voice yet come upon Cella in her room, in the library, in the garden or the barn and found her by herself. And now we haven't seen her in a long while.
Now that I think of it, I know I can't remember exactly the last time I saw Cesca with Cella or the last time that Cesca joined us.
Where can she have gone, do you think? And why? She and Cella seemed to have discovered a most auspicious and rewarding friendship.
She seemed so courageous; she was so tender. Could she have been a man and been that? Could she have been a woman and been so free in her walk, so daring in her thought and words?
Iris: They made a brightness on the land.