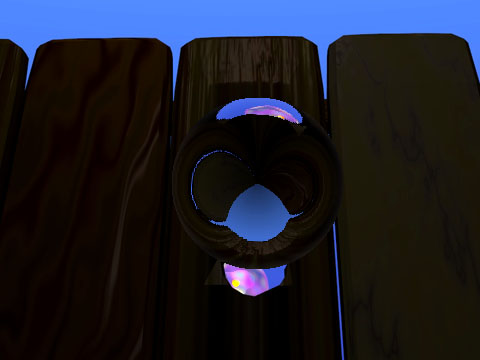 This group of links will grow with DysArc construction. Resources for various media will be included as they're brought into the adventure (project).
Adobe PhotoShop The image editing software I most frequently use. There's nothing quite like it for creating or touching up images, merging them, modifying them in a myriad ways.

Corel Painter Another very fine program for creating and editing images. I use it mainly for many special effects, like oil or gouache effects, watercolor, embossing, and for seamless patterns. It can do much more.

the Gimp An image program equal to PhotoShop in its capacity and flexibility, though particular methods vary. What's great about the Gimp is it's free so there's no excuse for not trying.

Blender The 3D modelling program I've used exclusively for this project. So far. I'll use others soon. I've used several 3D software packages, but I wanted to try Blender because its creators said it was professional quality. They weren't joking and they weren't exaggerating. And Blender is absolutely free, and small and streamlined enough so that it doesn't take a high-powered work station to run. The Blender site is packed with inspiration and support as well as free downloads. There are dozens of tutorials and galleries to show you some of what you can do. Blender also has a game engine.

As for the screen shots that have appeared, hit the print screen button on your keyboard. Then open an image editing program, create a new image and paste. What was on your screen when you punched the button appears as the new image.

POV-ray raytracing engine. A very fine, versatile raytracer available for several operating systems. It's put together and updated by a skilled and dedicated group and offered to you completely free. The povray site has many tutorials, samples, and galleries.