MEMORIAL on the 50th Anniversary of the Kafr Qasem Massacre
Mahmoud Rasheed Budeir, Abu Azmi, 57 years: Eye Witness*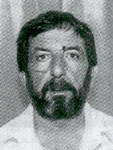 Abu Azmi

Speaking about the Kafr Qasem Massacre

I saw the bodies of the martyrs scatters on the ground. I was fourteen years old. I was returning from the plain in the company of Muhammad Assi known as Abu Samaha. Gazi Darweesh, my paternal unkle Ismail mahmoud, Muhammad Abdalraheem and the daughter of Ismail, Radiyya, and the daughters of Abu Samaha.

We were traveling in two carts, and when we reached the spot of the event, the soldiers stopped us and took the men to one side. I myself continue to proceed. One of the soldiers called me screaming. I went three steps and suddenly saw 3 bodies thrown on the ground, their bicycles on top of their bodies. It appeared to me that they were the first three to die in the massacre. They are Ali Uthman Tah, Abdalraheem Ismir Budeir, and Ahmad Sous Friej.

I reached a distance of 50 meters and heard the soldiers talking with the martyr Ghazi Darweesh and those who remained with him. They said "Where are you from? Where are your dentity cards?" They did not give them the opportunity to bring out their identity cards. They fired on them and killed them.

As the place was open, I saw from a distance, Uthman Abed Himad Isaa, known as Abu Shareef, and his son with their goats. I saw how the soldiers fired on the martyre Fathi and his father right in front of our eyes.

I continued walking along with my cousin Muhammad Abdalraheem, and the girl Radiyya daughter of my unkle Ismail. We were approached by the vehicle of Abdallah ismail Isaa while the soldiers were behind him. I saw the martyre, Saleh Mahmoud Amer, try to hold onto the vehicle but the soldiers prevented him from climbing on to it.

And when I reached the home of Abu Fareed, I met an old man, the now departed Mousa Abu Dahoud, screaming "my son, my son!" The least criminal of the border police stopped the jeep and they asked him what he wanted. They pointed downward implying he is down below.

I reached home and told my father that they are killing the villagers. He did not believe me. I have told the story of the massacre to all my children – four girls and two boys – so that no one will forget this horrific massacre. I remember all the events as fresh as the first time – the moments of it pass clearly in front of me – oh my God! inspire me with patience!

Web posting: Samia A. Halaby, October 2006.
---
NOTES

* "Mahmoud Rasheed Budeir, Abu Azmi, 57 years: Eye Witness"
Tanslated from the Arabic by Samia A. Halaby. Published in Al Shurouk, No. 111, 11th year of publication October, 1999, 8th page.
---
Copyright, Samia A. Halaby, 1998, All rights reserved. To request permission to reproduce any part of these words, or pictures, or to express your opinion CLICK HERE.