Index Picasso Posters & Prints
Send your email address to galleries@michaelagalleries.com for your free download of "Primroses for Picasso"
Encountering Picasso
"Love is the greatest refreshment in life." Pablo Picasso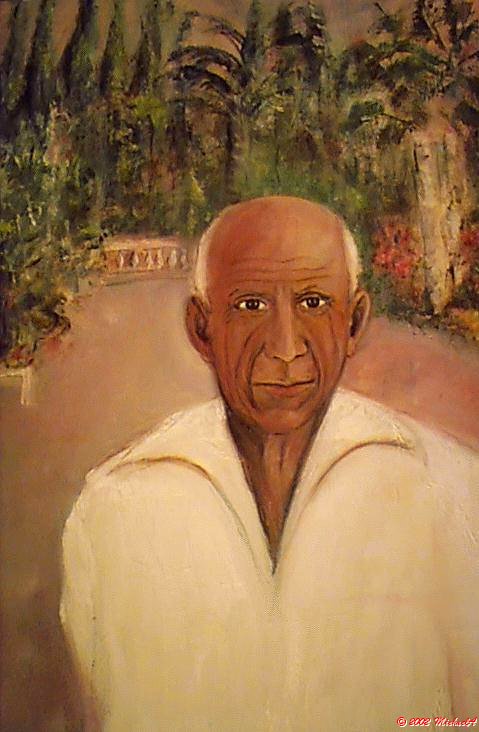 Oil on Canvas 30" x 40"
A Portrait I painted of Pablo Picasso as he appeared to me at Villa Mariposa, in the South of France in 1959

Oil on Canvas Board 18" x 14"
The Gatehouse of the Villa that I lived in at the time I met Pablo Picasso, a very small man with very fierce black eyes. More...
The daughter of a painter, I drank in her knowledge unknowingly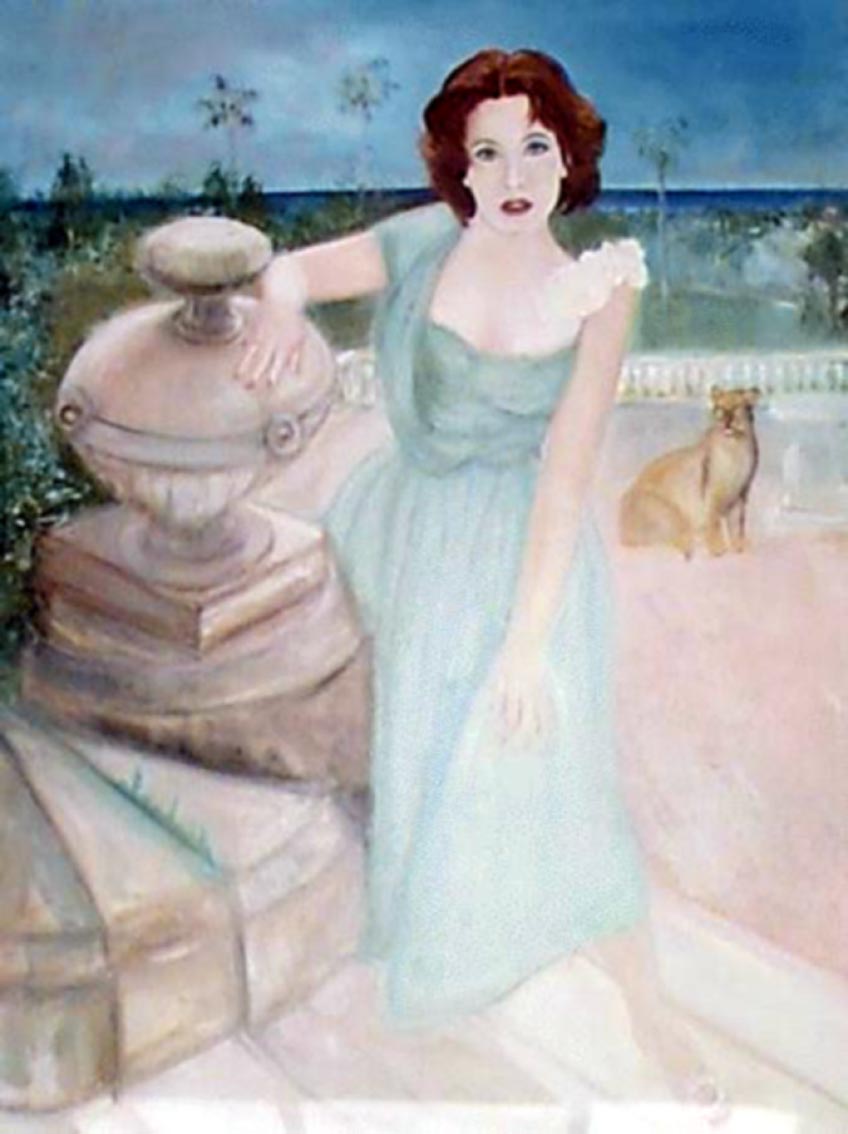 A 30" x 40" oil on canvas portrait that I painted of Emilie, my mother, as she stood on the terrace of the Villa Mariposa, overlooking the Mediterranean