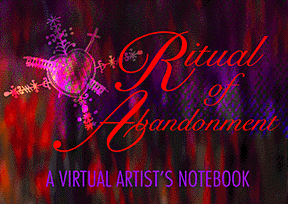 Web Stories
One of the most exciting aspects of web publishing for an artist is the ability to receive feedback via email from the people who have viewed one's work. This is very valuable for the artist as it helps us to gain a better understanding of how our work is being perceived by others and to engage others with the work as well so the process is more circular than linear.
Please write me your stories of abandonment and I will include them here:

You may also send your feelings, thoughts, ideas, reactions and/or criticisms
regarding the artworks that I am presenting and send them to:


fenster@sfsu.edu.



---


---