I saw the movement. I saw the chance.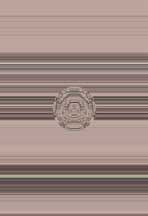 Roughly I shoved Adonie to one side. Alarm slashed through me as this caused the tallest woman instinctively to act to protect the leader. She concluded Adonie's movement was an attack and she struck out. The side of her hand could break bones. I lunged, shoving Adonie again, and glimpsed that the woman's arm did not strike Adonie's skull but across her shoulders. Adonie staggered to her knees, and on one hand tried to rise, but another blow rapidly descended. Only her forward movement onto her hand saved her head that time. The second strike chopped Adonie across the back of the neck.
I pitched Olive into the shadow of the side bay window and whirled. The leader was mine. She was the only one who counted.
No picture, no awareness of what I did remained with me.
I would not allow us to be accosted like this; I would not let Olive be taken in this crude fashion, warlord to peon, terrorist to victim. It was not possible that I would allow that. Everything that was me and had been me as long as I could remember would never accede to that.
more