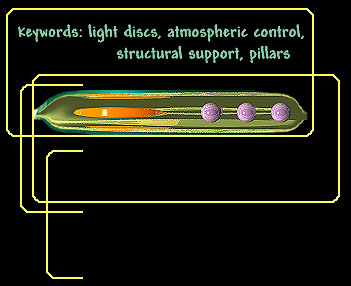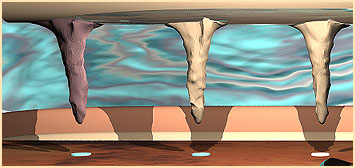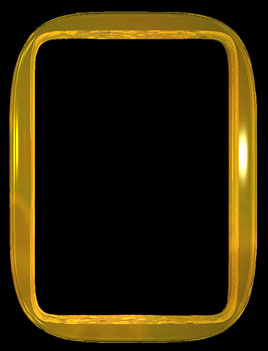 The light discs are set flush to the floor and are embedded in the chamber's lighting circuits. They are level 1 lighting, always on unless manually cut.

Directly beneath each disc is the passive segment of the electromagnetic field which is generated by the active unit situated at the tip of each stalactite. Together the field and the stone comprise a pillar with the ability to withstand 5 times the weight of the ascending dome.
Surrounding each disc are multiple vents which maintain correct air pressure, temperature, and vapor content. Their filters scrub impurities and alert security upon detection of undesirable microbes, residues, gases, dust particles, and toxins.

The stony stalactites are fine examples of Hairrru's subrim moldstone. Cut from fistulas carved by mineral rich water flows which lace the Far Mountains, the stone is a petrified exudation of microscopic burrowers. This oozes along rock surfaces and subsequently hardens.
Their light is radiation of excited forced argon isotopes which generates no heat detectable by chamber occupants. A complex of tiny nozzles enables an array of colorful visualizations.