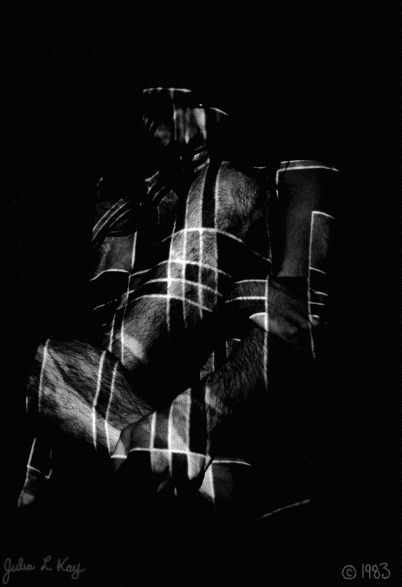 Criss-Cross, 1983
Artwork by Julia L. Kay. Copyright 1983. All rights reserved.

---

How it was made:

The negative is 35mm tri-x (black & white). The print that was scanned in is 8&quot by 10&quot.
It is an unaltered (in darkroom or on computer) black & white photograph.
It was completed in 1983.

---

Julia's comments about the piece:
Texture-mapping from before texture-mapping...