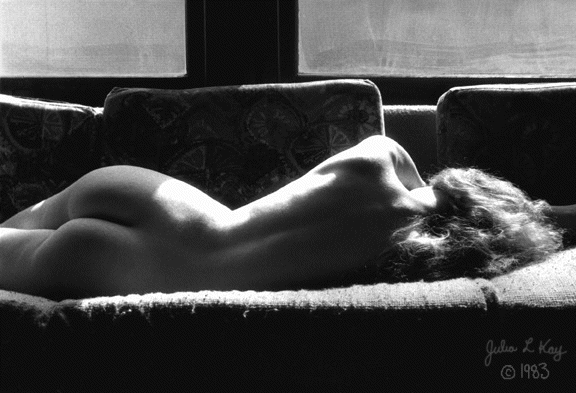 Binghamton Light, 1983
Artwork by Julia L. Kay. Copyright 1983. All rights reserved.
---
How it was made:
The negative is 35mm tri-x (black & white). The print that was scanned in is 8&quot by 10&quot.
It is an unaltered (in darkroom or on computer) black & white photograph. (except for the added copyright)
It was completed in 1983.
---
Julia's comments about the piece:
Well there' s not so much to say-- classic subject, beautiful light, hard to go wrong.