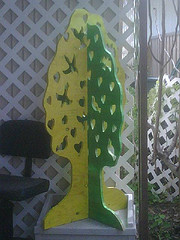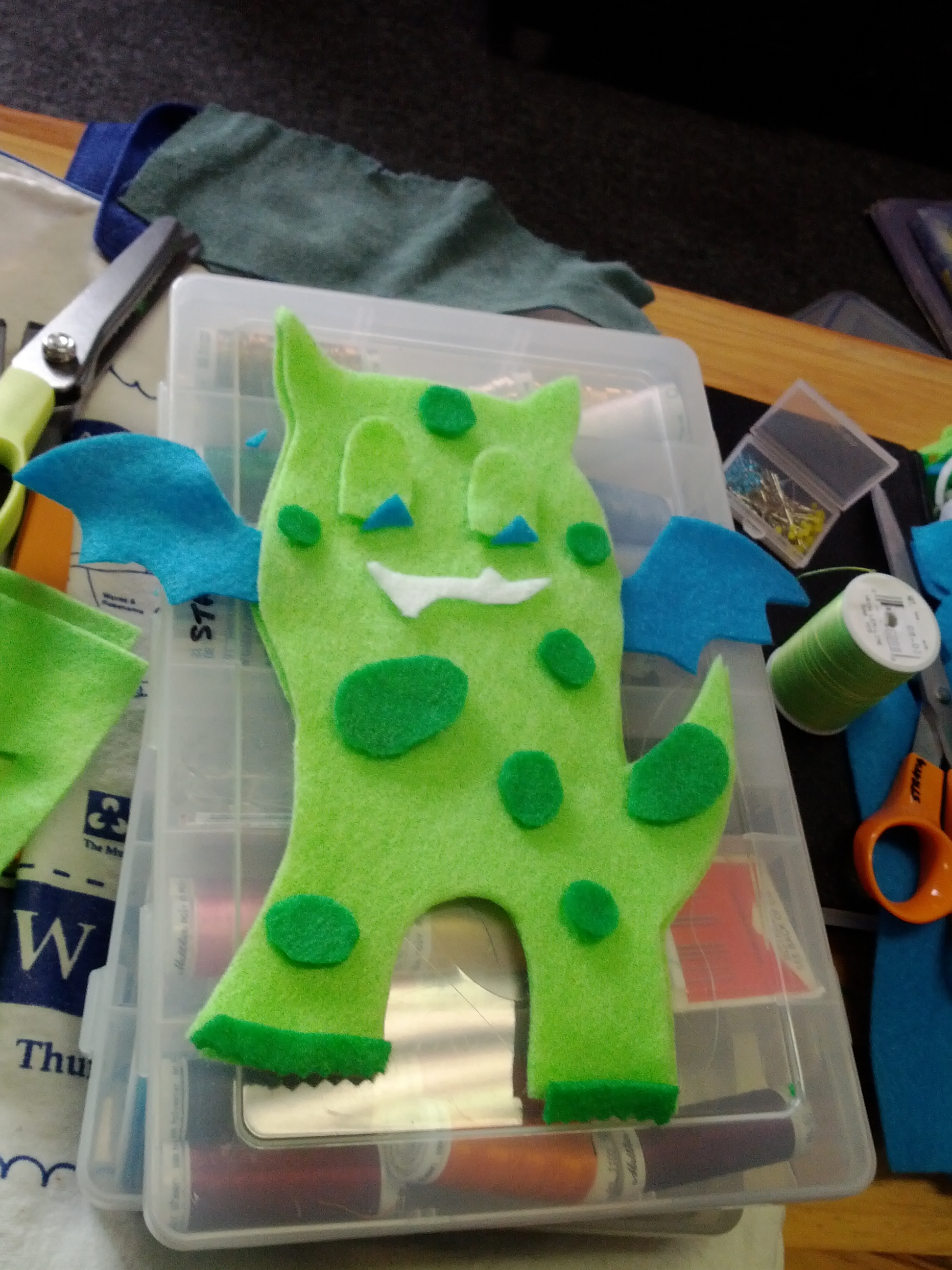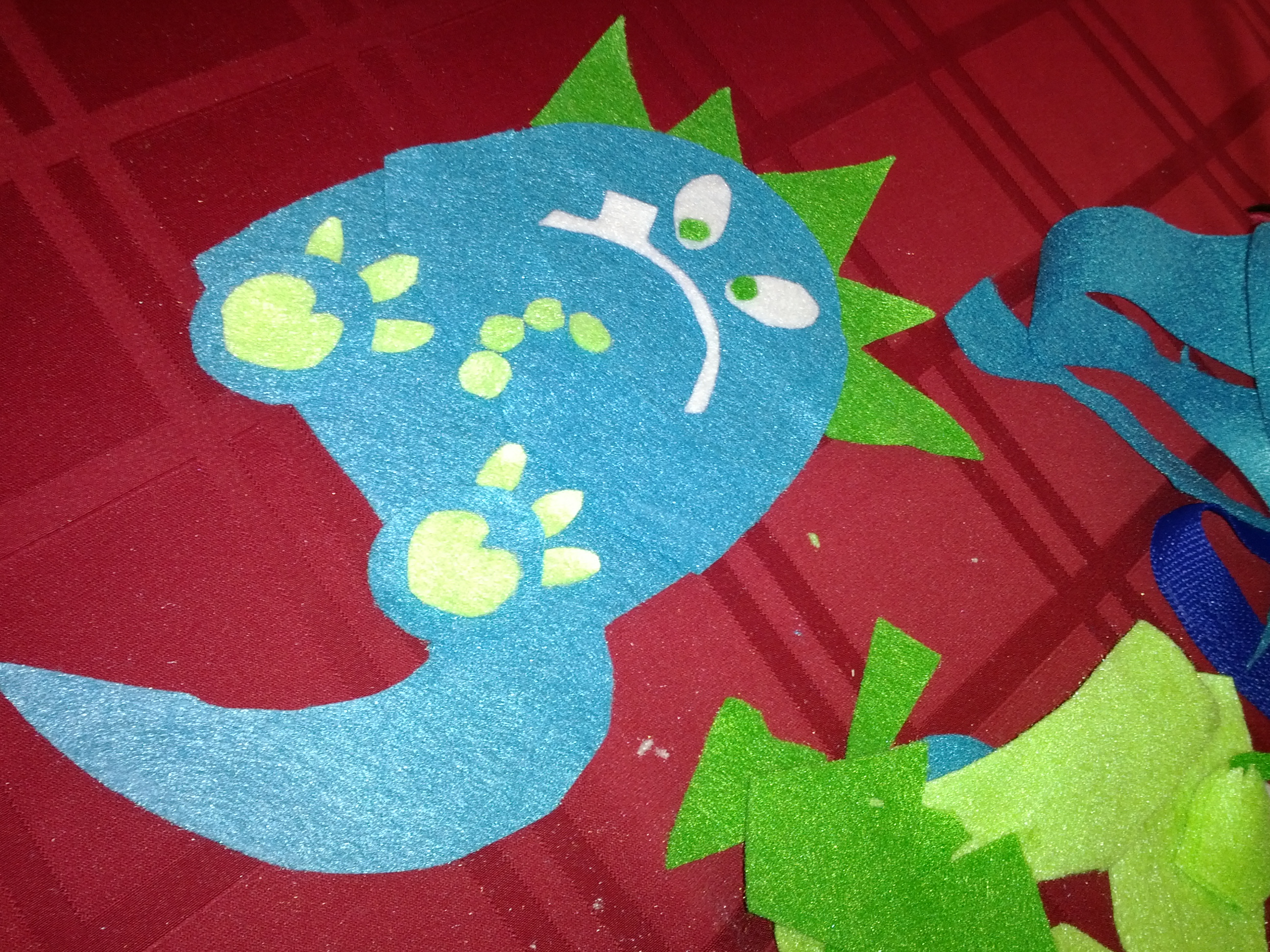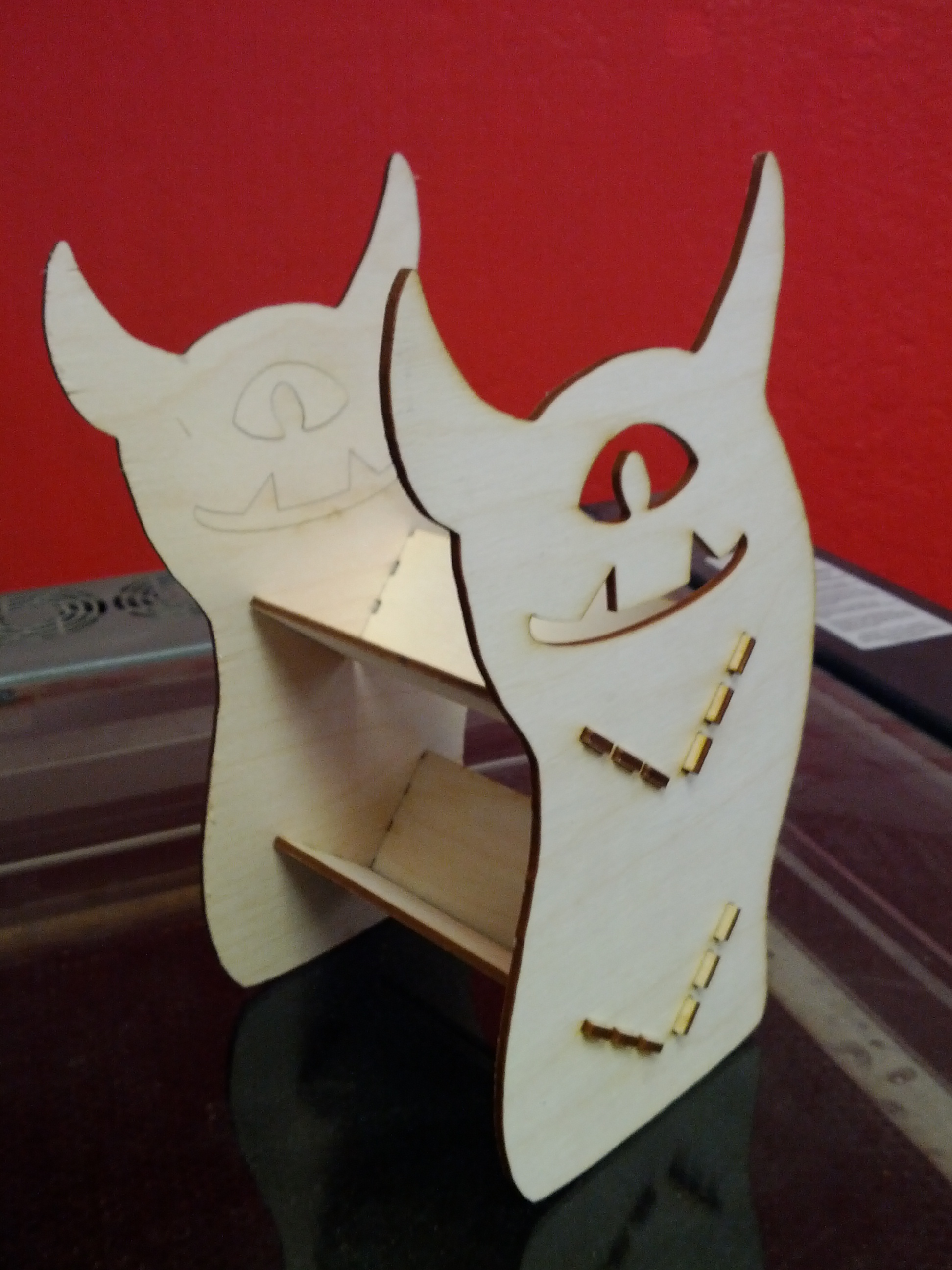 Monster MAKE-a-Thon:
Forest of the Heart with Cute Monsters!!
Our Forest of the Heart last year showed Makers of all ages how one goes from an idea to a real object, with illustrated guidelines showing the whole process from idea to prototypes to full-size trees. A funny thing happened, though-- the Young Makers saw the trees as a place to be inside and got far more out of the Forest than we thought they would. We were thrilled, and planned a special exhibit just for them this year!
We've taken the Forest of the Heart, added more trees, and are building Monster Make-a-Thon stations to go inside the grove. These brightly colored metal monster silhouettes will be available for Young Makers (and Young at Heart Makers) of all ages to adorn with a plethora of eyes, mouths, wings, horns, teeth, dots, stripes, and goodness knows what other sorts of monsterly appendages! (Family friendly, of course!)
Mixed media materials, ranging from wood to acrylic to fabric, will be attachable via internal magnets to the metal monster silhouettes. The monsters will range from 2 feet to 4 feet tall, so there is a monster of just the right size for every Young Maker to construct and pose next to for pictures!
We are hard at work making vector art for our monster prototypes, some of which are pictured above: Junior, Horace, and Zog. We'll be uploading our rough drawings and more prototype sketches soon-- these monsters are being digitized, and their buddies are still in the pipeline!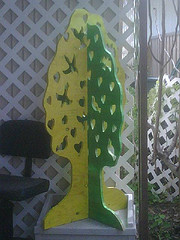 A series of groves, arranged in the form of a human heart, invite a rite of passage through introspection. The surreal landscape and the candid questions posed by the oracular stations in each chamber, provoke a thoughtful and deep response from the participant.
A prototype chamber will be available for display in time for MAKER Fair, with multiple trees and an oracle. Several displays of the art-to-part process undertaken to give form to the initial sketches will also be available. Our intent is to illustrate both the process and the result of going from an idea to a full 3-D realization, and some of the more mundane steps required to get there. For instance our recent cutting of the half-scale versions revealed a design flaw causing us to go from two part to three part tree structures and adjust some dimensions of the cutouts.
Read our Vision Document for Forest of the Heart, created in Oct 2010.
Giant squid acrylic prototype; squid tree cutting out on ShopBot at 2-ft x 4-ft size.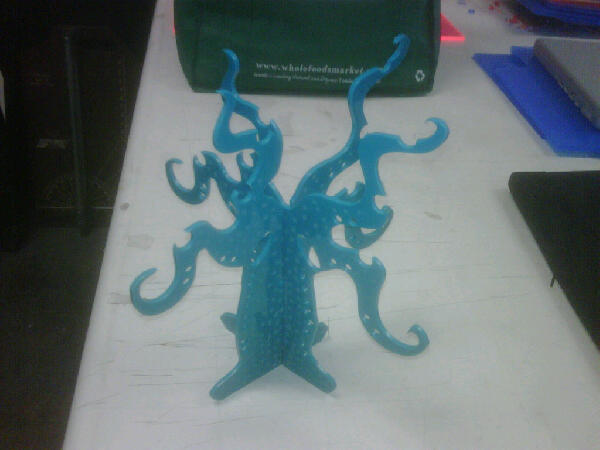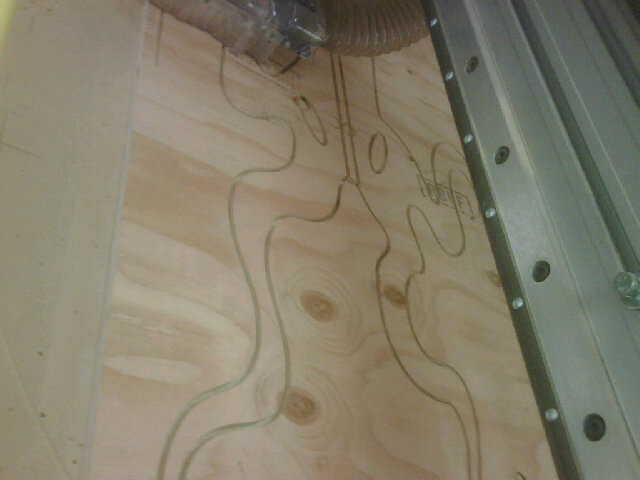 Tree prototypes at 1-inch : 1-foot scale, late December