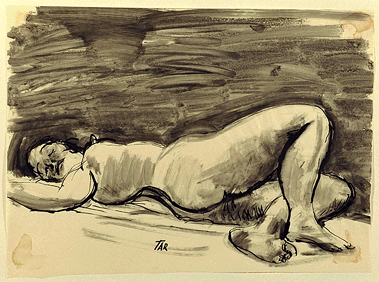 "Her Joy"
No. 3016035 - India ink drawing
The magical power of women to speak without sound. This piece demonstrates how a model and an artist communicate. Mr. Tar's expert ability to capture this model's bodily message is very special and unique.

This work was completed in 1969. The original consists of India ink on fine French paper.







---