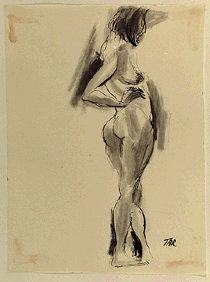 "The Model"
No. 3016034 - India ink drawing
Mr. Tar's study of the human anatomy was a favorite subject. He particularly enjoyed painting and drawing the beauty of women and he respected their power to visually express themselves.

Mr. Tar completed this piece in 1969. The original consists of India ink on fine French paper.









---