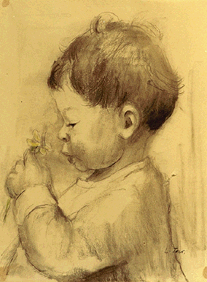 "Child"
No. 3016032 - pencil drawing
This charming piece is a profile of Mr. Tar's oldest son, as he examines the wonders of nature in a small flower. Although, his pencil drawing collection is not large, Mr. Tar dearly enjoyed this quick medium. The drawing paper used is a natural yellow.

Mr. Tar completed this work in 1957.









---