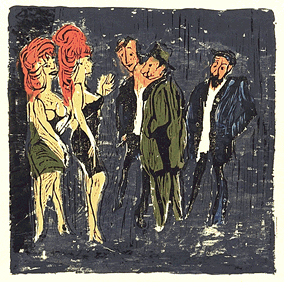 "Night People"
No. 3016026 - woodcut
This telling piece features ladies and gentlemen of the night as they make their rounds.

Mr. Tar's color woodcut collection is quite limited. Each is individually colored with watercolor paint after press, making it an original piece. The end result is quite impressive and expressive.








---