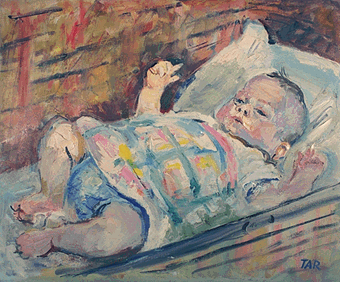 "The Final Gift"
No. 0525053 - oil on canvas
This charming piece features Mr. Tar's youngest son, Julius, just a few months after his birth. A somewhat uncommon subject for a painting it is a family treasure and part of Mr. J.Tar's personal collection. The work is rich with thick oil strokes that give it a fantastic three dimensional character.

Mr. Tar completed this work in mid 1959. It consists of oil paint on canvas.






---