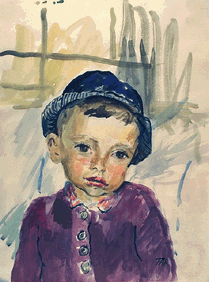 "Boy with Blue Cap"
No. 0525050 - watercolor & gouache
This piece features Mr. Tar's youngest son, Julius, with his favorite blue cap. Mr. Tar would often paint his children while they watched cartoons on television. --not an easy task to keep youngsters still for any length of time

Mr. Tar completed this work in 1963. The original is a combination of watercolor and gouache paints set on fine French paper.








---