Looking for something to do? Check out the list of active mail art calls with a deadline and ongoing calls and send a little something special today to another artist like you. Already sent something? Check out the links to online documentation.

Looking for someplace to connect? Why not try something from this selection of mail art links, clubs, mailing lists and message boards. Post your mail art call to a collection of websites, lists, and newsgroups.
Mailart calls and exhibits for Dog's Life and X-Ray Spex, including documentation.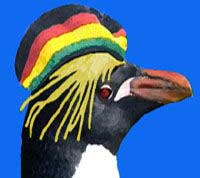 MAIL ART for Dummies:
Simply stated, "art sent through the mail." Artwork is mailed from one location to another and the addition of post marks, stamps, damage, and routing marks is considered part of the character of the art itself. Mail artists treat their art as a free exchange of creativity from one person to another. There are many forms including artistamps, add & pass, postcards, ATC's, rubber stamps, decorated envelopes and more wacky stuff. It is usually not found in a gallery. It's a movement full of individual creativity and energy. Wikipedia definition of mail art.

Are you interested in artistamps? Go check out the abundance of healthy info at the Artistamp News Post. View my latest artistamps for the fictitious country of Matangi Island.