Square and Round Forms with Copper.
All colored frames show the image in them bigger. Highlighted text gives either details of of that work and/or how it was made.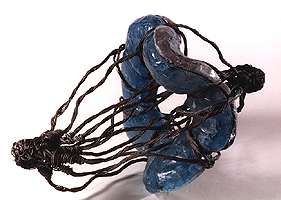 Bent Ring Form.
2 1/2' x 2' x 2'
Clay cast glass, slumped with copper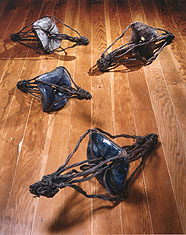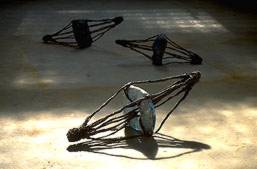 Square Forms
All about 3' x 1' x 1'
Clay cast glass slumped with copper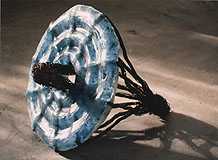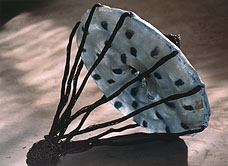 Disk Form
2 1/4' x 2' x 2'
Clay cast glass. The little dark pieces on the back side are made separately in the hot shop.
The two sides are made separately and slumped together with copper wire.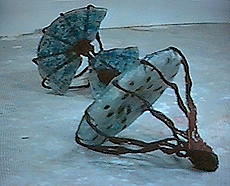 Variation of the Disk Form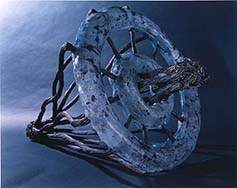 3 ' x 2 ' x 2 '
Clay cast glass, slumped with copper
Netform with Blue Glass in Middle
Clay cast glass and copper wire and tubes
4 Feet long and 17" high by 19" wide