The Ruth Bankroft Garden

Here are some pictures of my work at that weekend garden show.

I'm also including some pictures of two of my friends work that also showed their work at his show.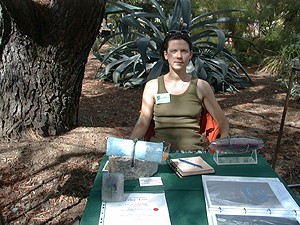 Me at my table at the garden
Here are two more pictures from this angle showing artwork around me.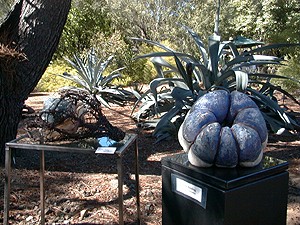 Blue and Yellow Form and Stone and Glass Bonding
See detail of Back of Stone and Glass Bonding taken at show.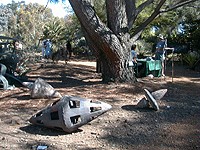 Cone inside of a Cone
seen in front
See detail of that sculpture taken at the show
See also another picture taken from the other direction before I moved the sculpture One Off to the side of these pieces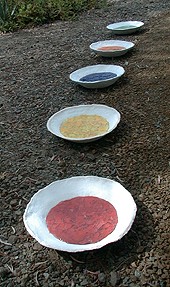 One Off
picture taken at show.
Lot of people thought I had put jelly in the bowls and were wondering how hard the jelly was. The colors look very eatable that's true :)
see also pictures taken of
Now take a look at my friends artwork
David Mudgett's and Richard Elpers
David's work is made of stones and mild steel
Rick's work is made of stone