These are the pieces that I have in the show
PRESENCE
What these two pieces have in common is that they are both held together with copper wire.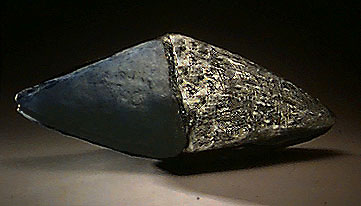 Bound Form
Clay cast glass, chromed iron (cast), copper wire and lead
8" x 21" x 10"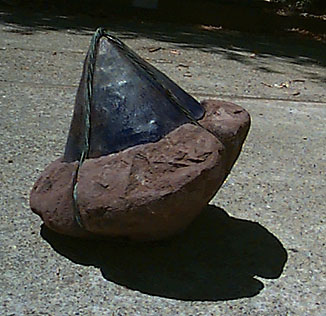 Stone Bound Form
clay cast glass, icelandic found stone and copper wire
9" x 8 1/2" x 11"
Below are pictures from the show Presence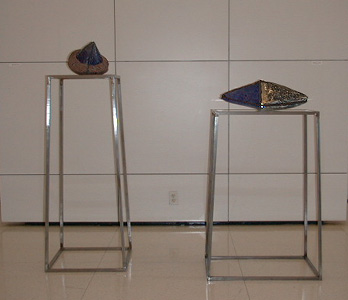 My work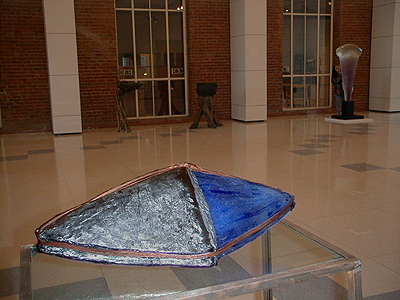 The view from Bound Form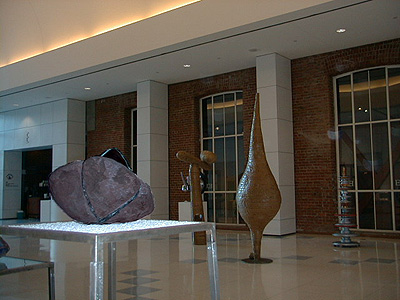 The view from Stone Bound Form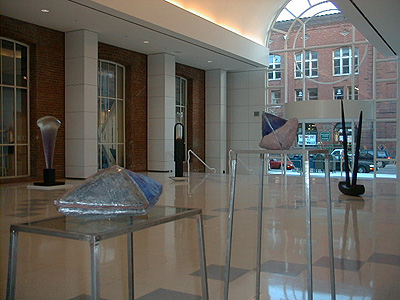 The view from both looking to the right.
A strange view.
Some snapshots of other peoples work in the show