Chowcase of Art & Eco-Friendly Technology in Community Gardens
Peralta, North Side and Karl Linn Community Gardens
May 22-23 1999
Karl Linn one of the landscape architects for the gardens walking out of the Peralta Community Garden.
The Gate (Sunflower gateway) was made by Amy Blackstone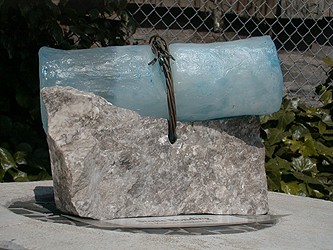 Blue Stone Bounding in Peralta Community Garden
More shots of the piece and other works in the garden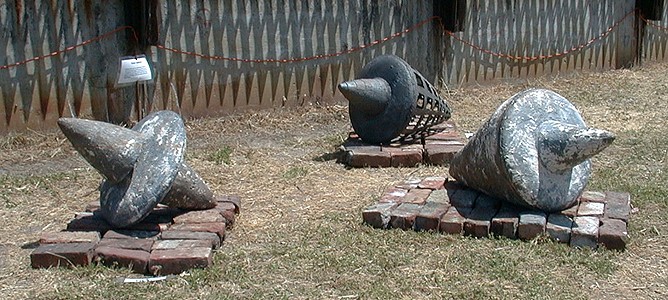 My Kohler pieces in the North Side Community Garden
To see close up of each piece from left to right click on numbers below.
And
pictures of the pieces from different places in the garden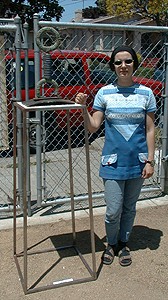 Me with Self Form in Karl Linn Garden
For close up pictures of work click below
In that same garden where two fountains made by Mary White and Christina Bertea.