Synergy
A two person show at the Imperial Rocky Mount Art Center, Rocky Mount, NC (Dec 15th '06- March 11th '07)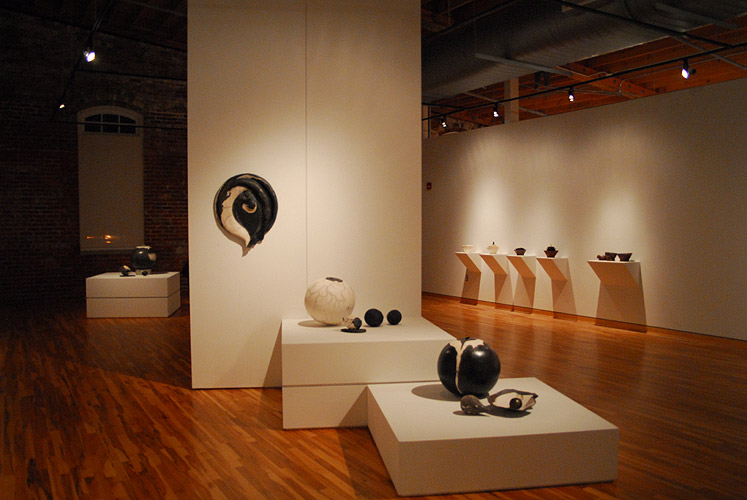 Overview from Ursula's Goebel-Ellis work to other parts of our show at this portion of the art center.
The center is huge showing at least 5 shows at a time.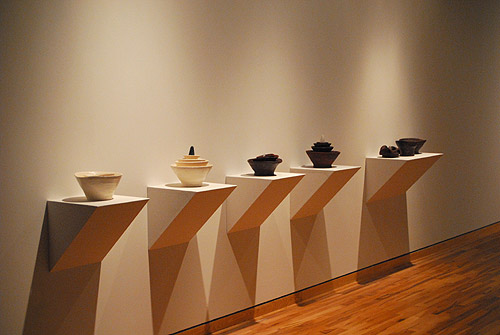 My bowl forms on some nice wall pedestals.
I am very happy with how the center installed our work. Most art center don't have the funding and the staff to make your work look good.
Very professional in every way and the work the center shows is always very good quality beside being well installed : )
So if you happen to be zooming by Rocky Mount, North Carolina in your car take some time to look at their impressive art center.
They also have theatre and a childrens museum.
Take a look for yourself:
Imperial Center for the Arts and Sciences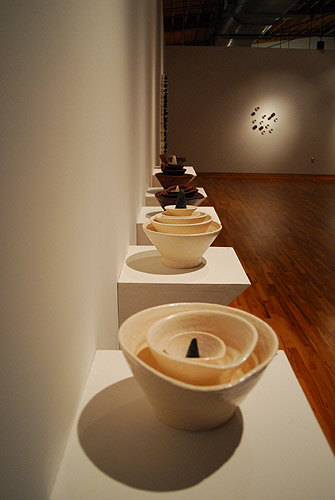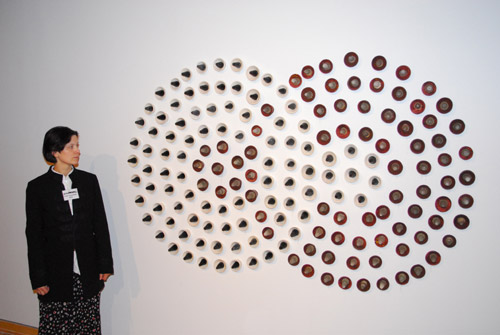 Me with Prevail at the opening
wheel thrown ceramics and cast glass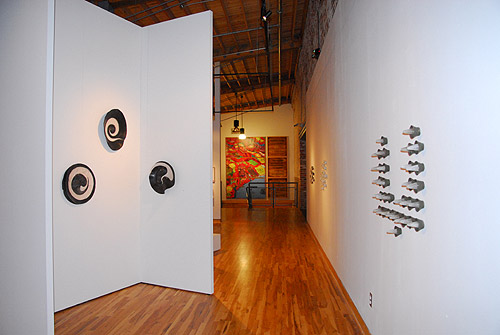 \
Work by Ursula on the left and Sluggis work by Stina on the right.
Direction of photo shows the stairway up to this floor of the art space.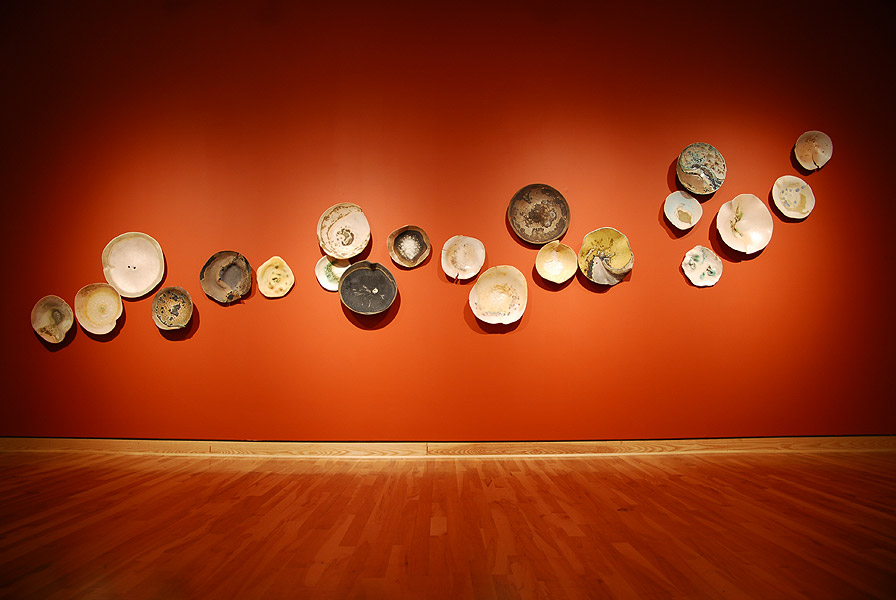 Big wall installation by Ursula that was installed right outside the entrance to the gallery space we showed in at the art center.