Here is the work at the Glance Gallery opening in January 2006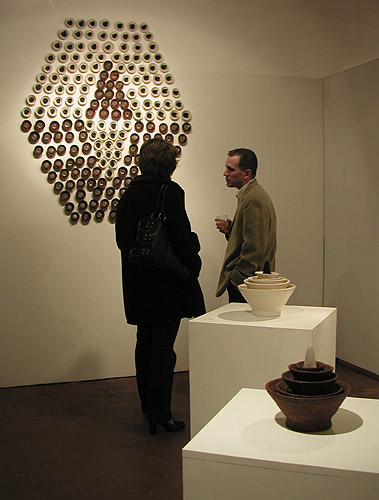 Prevail is the wallwork. The red sculpture is Negative and the white one is Hopeful.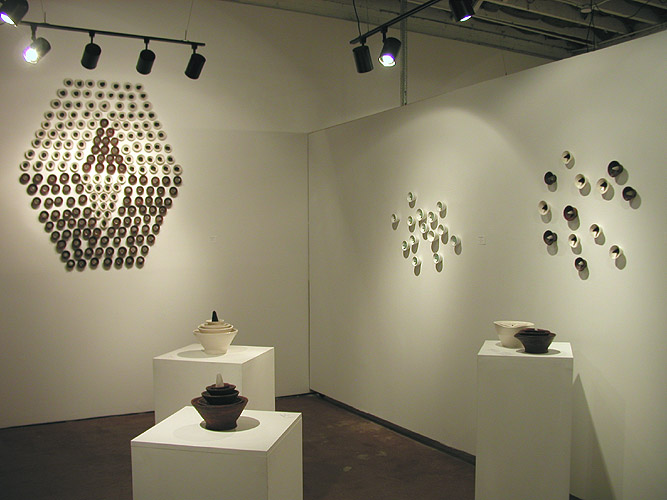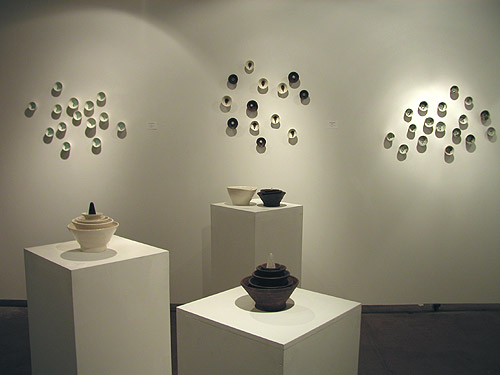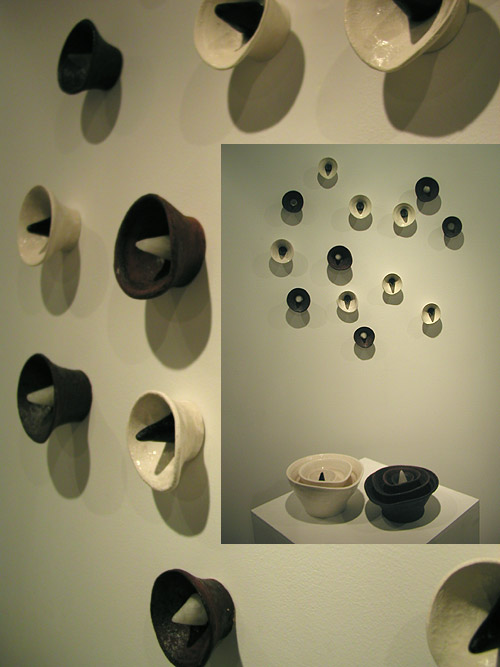 Dinamics
Wheel thrown and cast glass
Stagnant and Fluid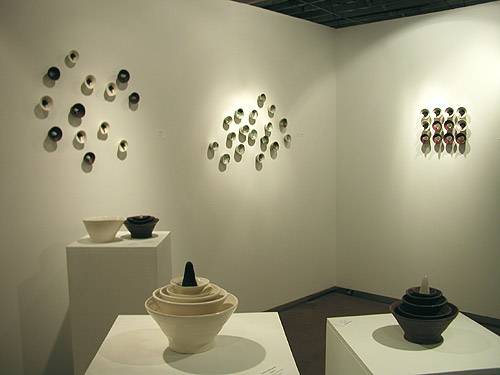 The free standing sculptures are stacked up bowls. no glue except for the cone inside the smallest bowl in each one.
Notice how I am using the same angle as in all my previous work.
My favorite angle seen on the Icelandic turfhouses and the mountains back home.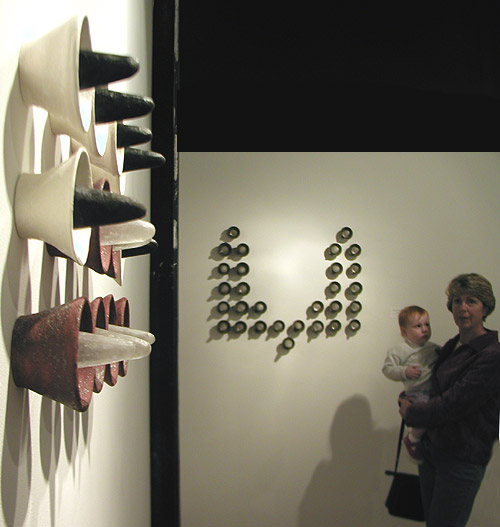 View from prevail over to Sluggish and two gallery viewers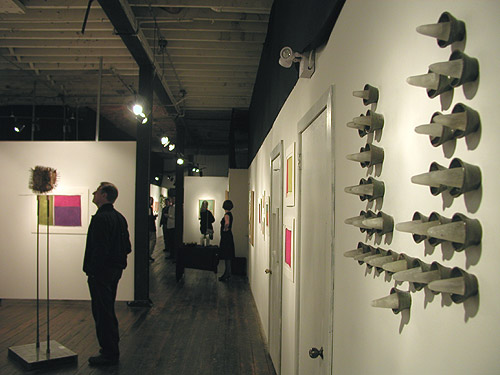 View into part of the gallery from the wallwork Sluggish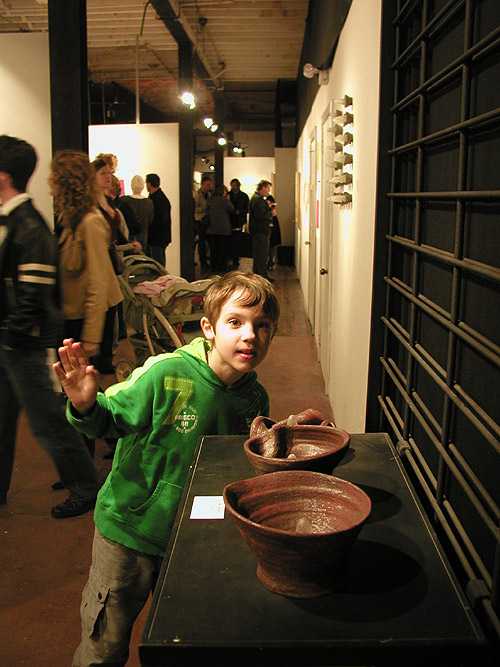 View from Persistance over to my son Steini and gallery opening crowd.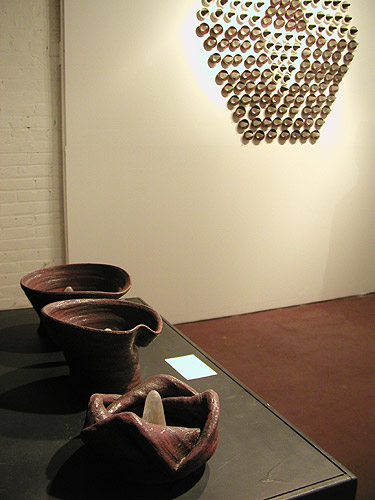 View from Persistance over to Prevail