Show at Friesen Gallery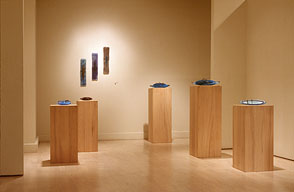 Six people where in that show and this was my part of it.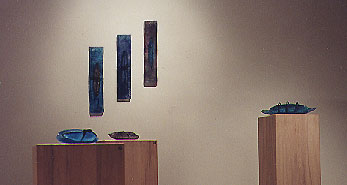 Closeup of some of the work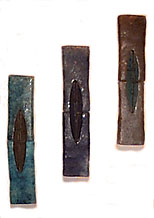 Kjalarform I.II.III.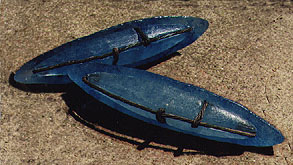 Two of the Boat Forms in show
The theme I made myself for this show was boats.
It is the stranded boat or the boat that lies helpless on the shore on it side waiting patiently to be pushed out again. Then I thought of the opposite of the stranded boat and went underwater and looked up at the bottom of the boat, floating on the water and made:
Kjalarform I.II.III.