Group Show at the Bucheon Gallery

The Young and The Restless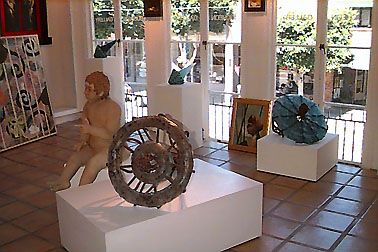 It was a group show, showcasing work by young artists.
I had four sculptures in this show. You can see all of them in this picture.
Two Ring Form is in the front, and by the window are Dish Form (see back) and a piece from the cone series; Light Blue Pointed Form and Dark Blue Pointed Form.